blog
E-commerce
How benefits help maintain high retention?
March 25, 2021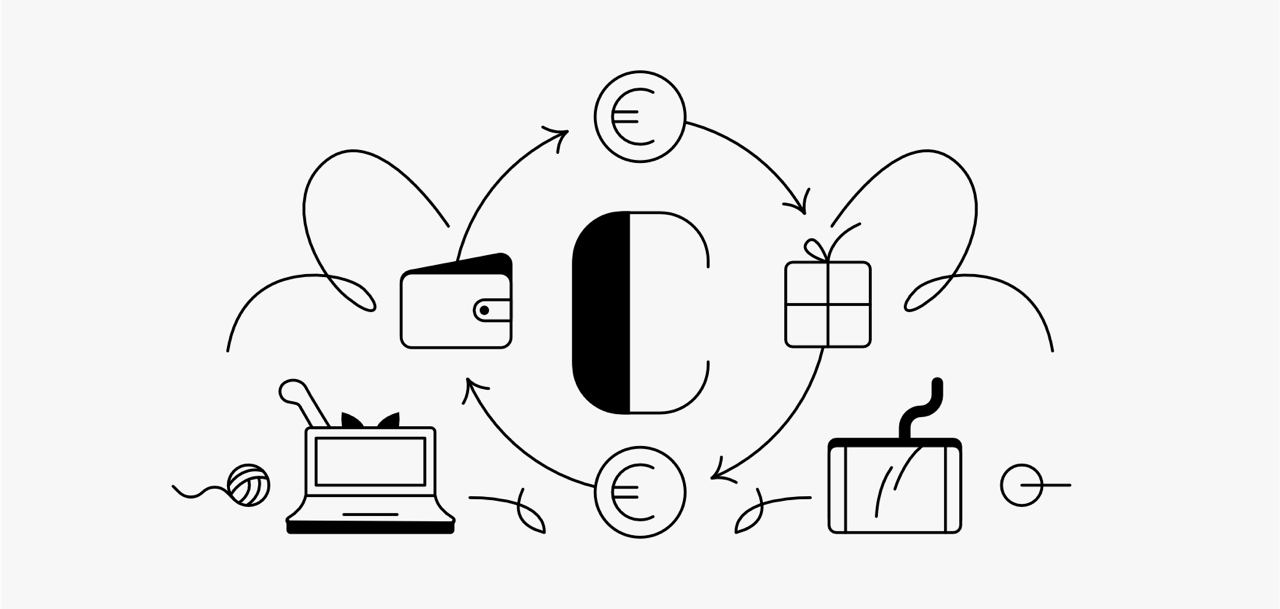 Most eSports fans know that the average online match can usually be split into three parts: early, mid and late game.
Early game is when everyone is slowly farming for gold and experience, staying pretty much reactive. Late game, on the other hand, is all about being proactive and competitive in order to gain the most.
But what does this have to do with cashbacks, benefits, and your e-business? Let us explain.
First of all, if you have no clue who is a Lazy Conqueror and why your e-store should care about this particular kind of e-consumer, check out our blog post where we introduce you to the new generation of unique online customers HERE .
And now on to another blog post which will bring you closer to understanding Lazy Conquerors.
Similarly to eSports, the e-store's early game is mostly about gaining experience and money, as well as reputation.
It's also a great time to fix any potential bugs or issues noticed by the first customers. Slowly, through out the mid game (which might be about paid ads, social media profiles, newsletters or any other things, depending on your approach), you reach the late game. You start with being reactive and attentive to customers' needs, and you slowly become proactive. You start reaching out to customers by yourself, sometimes even before they think about your shop or your product as an answer to their issues. Sometimes you create their needs even before they even think about them.
By now, you might have spent thousands of dollars to expand your customer base and reach out to new customers. And yet, the results aren't as satisfying as you'd expect.
Maybe that's because acquiring a new customer is 5 to 25 times more expensive than retaining a current one.
Meanwhile, betting on existing customers can bring you a profit increase of about 25-95%.
But how to place a bet that is sure to succeed?
As you remember, an average Lazy Conqueror likes feeling special. If the e-store can make them feel like an exclusive customer, they'll keep coming back for more and more.
One way to achieve that is introducing special benefits that will reward them for purchasing in your e-store. An example is cashback (sometimes called money back). With this feature enabled, the buyer can get a percentage of their money back – or points, depending on which entity provides the cashback and what is its policy.If it's a bank or a card provider (like ZEN.com), the money will usually appear in your account sooner or later. If the money back is provided by e-store, it might be either a discount or store points to be used for shopping later.
The strategies vary.
The goal is the same, though.
Three fourth of Gen Z and 70% of Millennials will spend more money online if they know they will receive 5% cashback. What's more, if there's a promotion which guarantees the smooth return of part of spent money, the average value of order increases by 46% (from 76 to 106USD).
Money back is not the only way to get your e-customers attracted to your e-store for longer, though.4 in 10 US-based customers participate in loyalty or reward programs to receive discounts, while a quarter is looking to earn free products this way.
Other attractive features include: members-only benefits, access to exclusive rewards, experience enhancement or staying connected with the e-store.
And you know what?Those benefits might lead to other benefits. In case of nearly a quarter of loyal customers in the age bracket of 16-24, the adequate rewards might incline them to share user-generated content concerning your e-store in their social media. This might be as simple as asking your customers to post an unboxing onInstagram in return for 5% discount on next purchase.
Exciting? Definitely.
If you're heading into your late game, it's high time to consider introducing some extra benefits to your e-store.
sources:
"2020 Global Cashback Report" – Cashback IndustryNews, 2020
https://www.merkleinc.com/thought-leadership/white-papers/2021-loyalty-barometer-report
Three customer loyalty trends to include in your ecommerce marketing