We DO care. Seriously.
You paid with ZEN card and something went wrong? The seller doesn't want to help you or someone cheated you? Relax, take a deep breath and we'll take care of your case as fast as possible. Just let us know!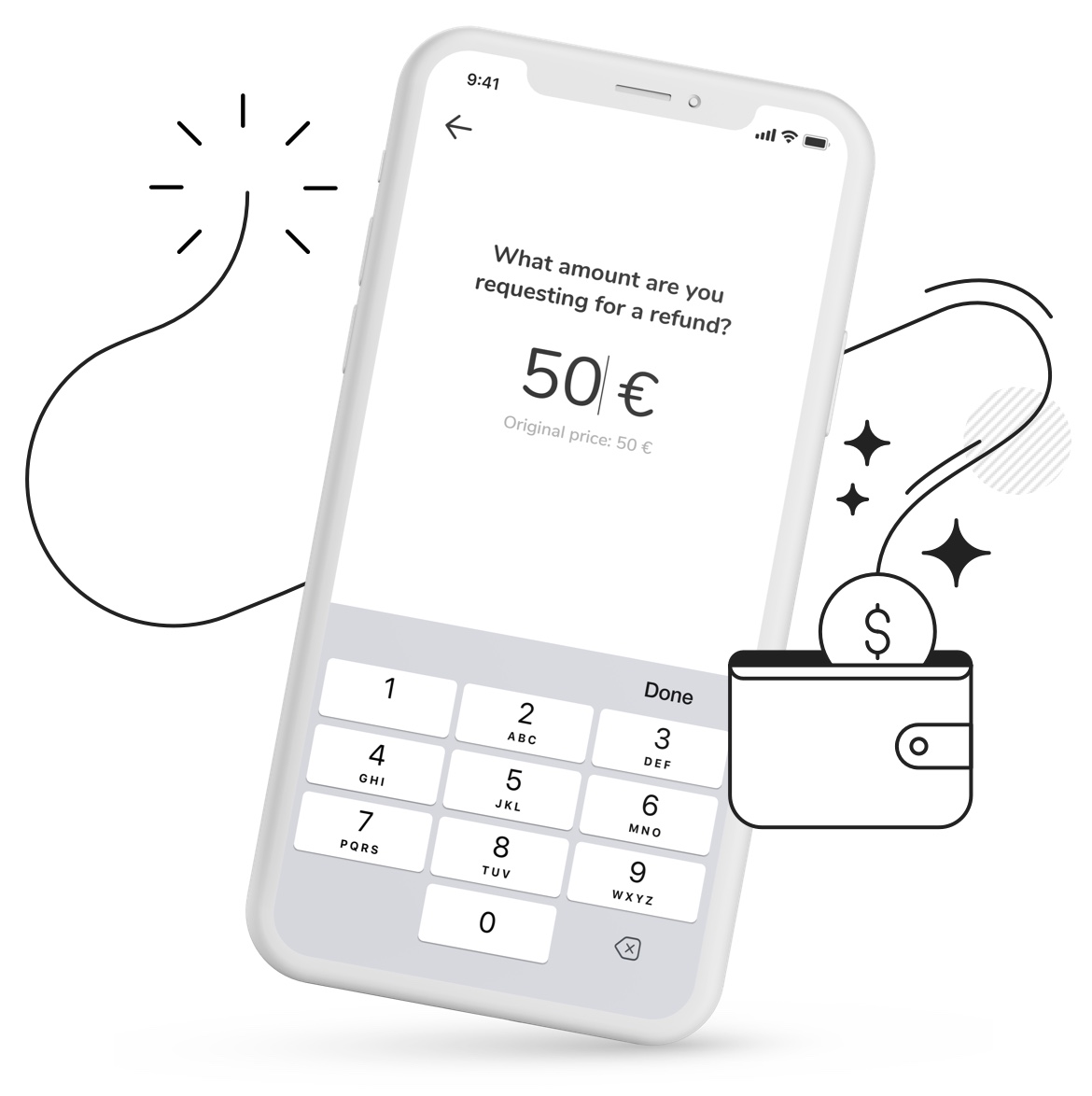 Simple steps. Big relief.
Select a specific transaction in the transaction history, click ZEN Care button, describe your problem, and attach the documents that can be helpful in the process. We will get to work immediately and keep you updated.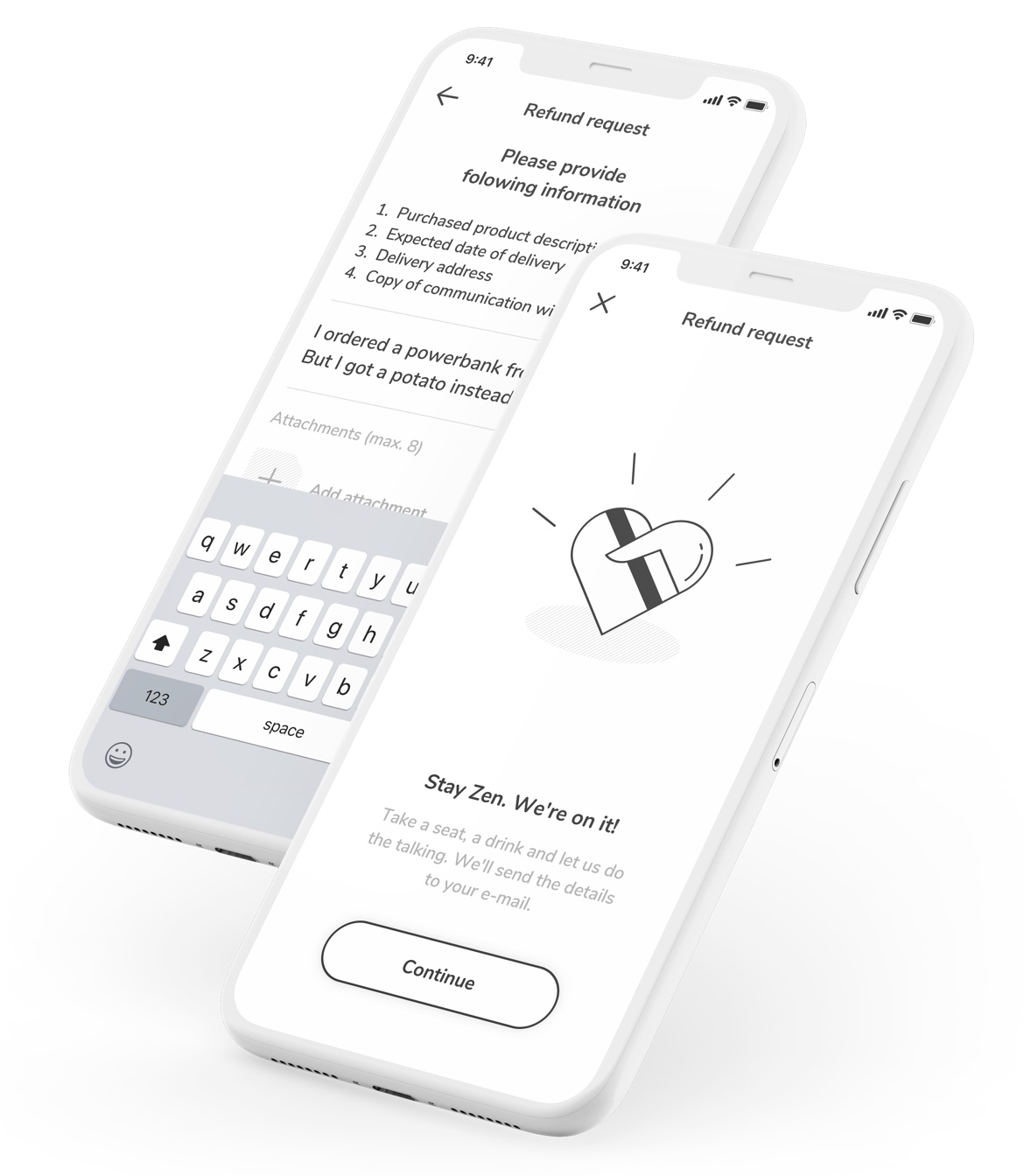 ZEN shopping Mastercard®
To be 100% sure that your purchases are protected, remember to always use your ZEN Mastercard®.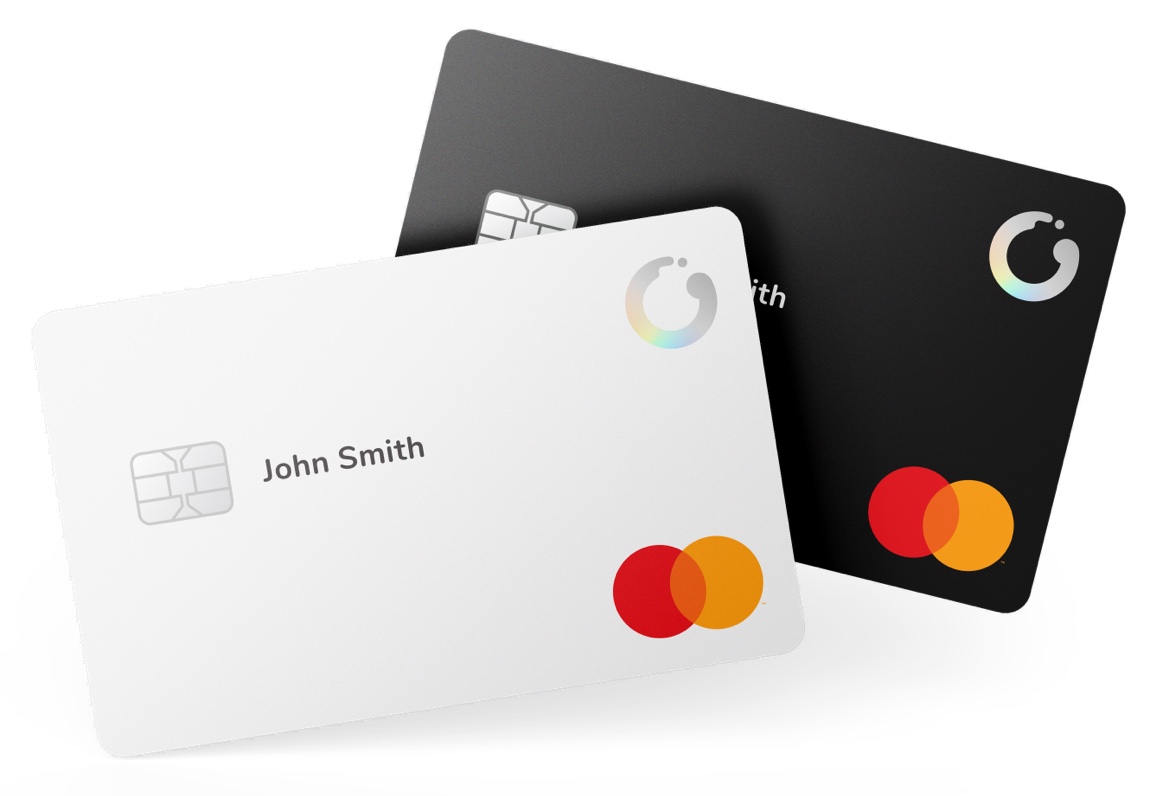 How it Works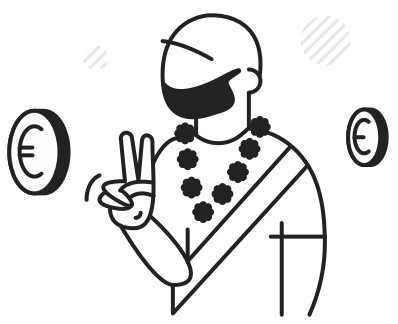 John ordered a €50 powerbank from an online marketplace. He got a potato instead. After reporting the transaction to Zen, he gets his money back to his account.