Pay anywhere,
the way you want to with
ZEN and Google Pay
Add your ZEN card to Google PAY and enjoy fast, secure and contactless payments with
your Android devices.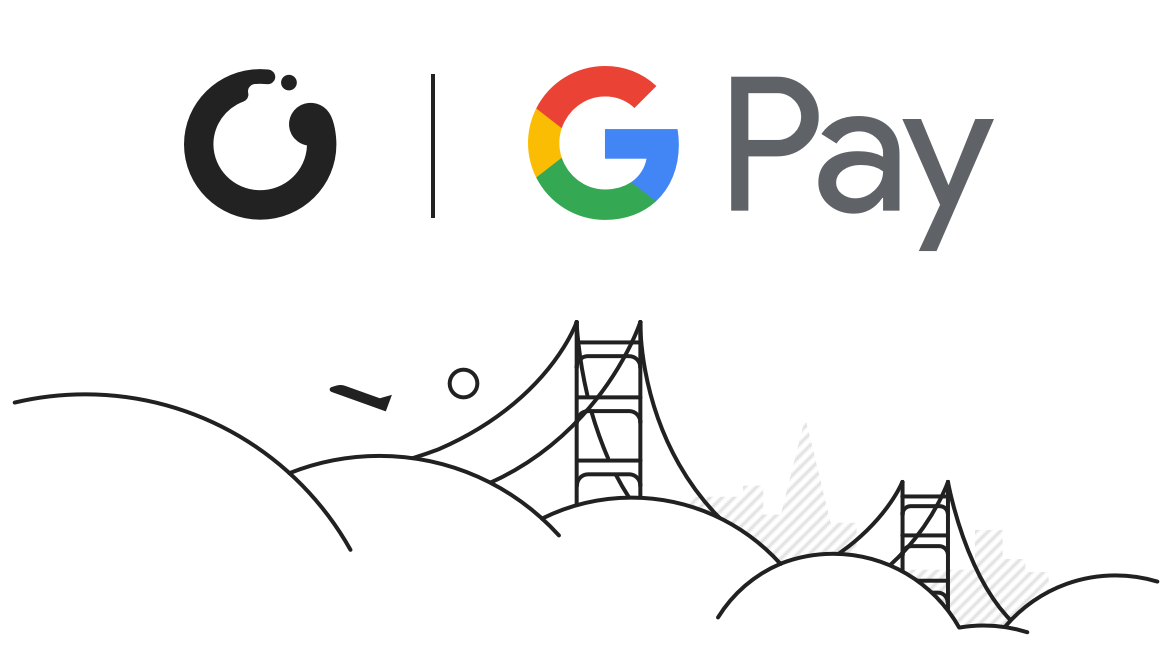 How to use it?
Enter your ZEN card's security code. Alternatively,
you can select "Add a different card" and scan
it with your phone camera.

Use Google Pay whenever you see this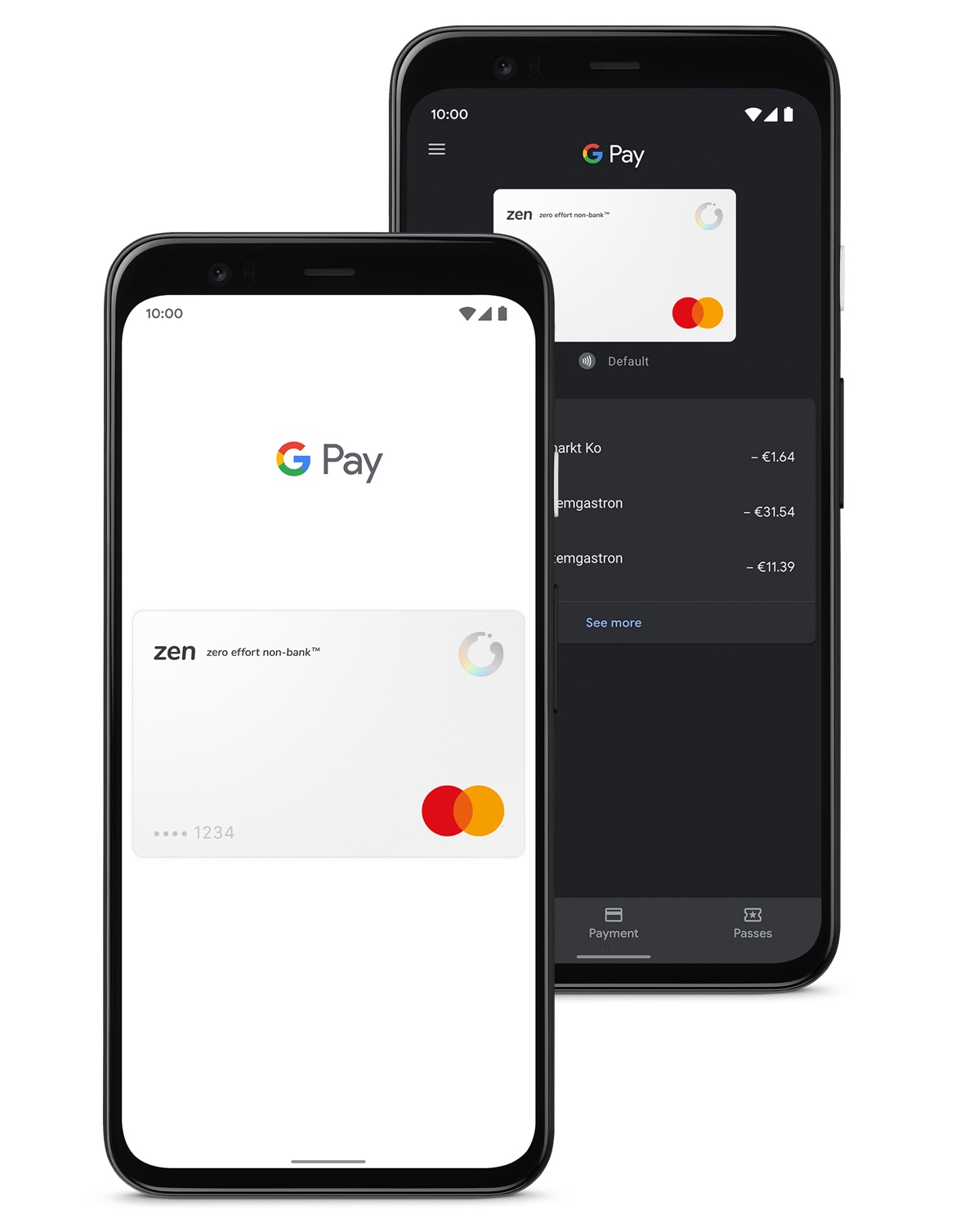 Frequently Asked Questions
How can I make payments using Google Pay?
Making payments with Google Pay is quick and easy. We have outlined a few steps that will quickly show you how to master the ZEN card payment window on your phone forever.
Unlock the phone screen.
Bring the back of your phone to the payment reader for a few seconds.
Great! The blue confirmation icon indicates that you have managed to make payment.
However, if the transaction is not complete after a few seconds, try holding the phone in a different position to make sure the NFC is working properly.
How do I add a card to Google Pay?
Adding a ZEN card to Google Pay is quick and easy.

If you have an Android phone, the following instructions will show you the steps to take to use Google Pay wherever you are!

You can use Google Pay:
On any device with NFC communication support,on any device with Android Lollipop 5.0 or higher,after installing and configuring Google Pay on your device.
If you have Google Pay already installed and configured on your device, run it and, in the 'Cards' tab, select to add your ZEN card. Now, all you need to do is to take a picture of the card and the system will complete the data itself. You can also enter the card details manually.
Then enter your address and phone number. Read the Terms and Conditions and press 'Save'. Ready!
Remember: you have to activate NFC communication on your device for Google Pay to work properly. When paying with the NFC function, you do not even have to touch the terminal!
Is Google Pay safe?
Security is paramount when it comes to payments. By using your ZEN card, which is added to Google Pay, you can be confident that your card and the data contained in it is safe.

When making payments, Google Pay does not provide your card's real data, but replaces it with a sequence of virtual digits. When you add your ZEN card to Google Pay, a request is sent to generate a token. The bank generates a token and Google Pay encrypts your card's details.

Using your ZEN card in Google Pay is not only fast and convenient, but most of all safe!
Why can't I add my card to Google Pay?
If you can't add your card to Google Pay, make sure your device meets the requirements.
Remember that Google Pay works on devices device with Android Lollipop 5.0 or higher. Establish what operating system your hardware uses.
Make sure Google Pay makes the payment service available in the country and region where you are currently located. Some Google Pay functionality is only available in certain countries.
Make sure your device has the NFC function and that it is enabled.
Restart your device and, when you restart it, try adding the card to Google Pay again.
If you are still experiencing problems, please contact us and we will be happy to find an appropriate solution for you.
What should I do with Google Pay if my device is lost or stolen?
If your phone is lost or stolen, you can lock it anywhere using the Android Device Manager. If you cannot find your phone or it has been stolen, you can locate, block or delete the data from it using the Find My Device service.

If you block your device, you will not be able to use Google Pay. If you cannot make contact with your device, your card details may be deleted so nobody can access it. When you find your device, unlock it and add the data from your card(s) again to be able to use Google Pay.

Google Pay does not store card data on your phone, so if anyone finds or steals it, they will not have access to it, even if your phone is unlocked.

If your phone or ZEN card is lost, please contact us immediately and we will secure your card.