Support Ukraine in its fight for freedom
There are many ways to show support to our neighbors as they fight against Russian aggression. Check below what you can do to help. You can also donate an amount of your choice, and we will pass it on to organizations that are providing aid to Ukraine. Donations will be transferred to these organizations in full and ZEN will cover all potential transaction costs.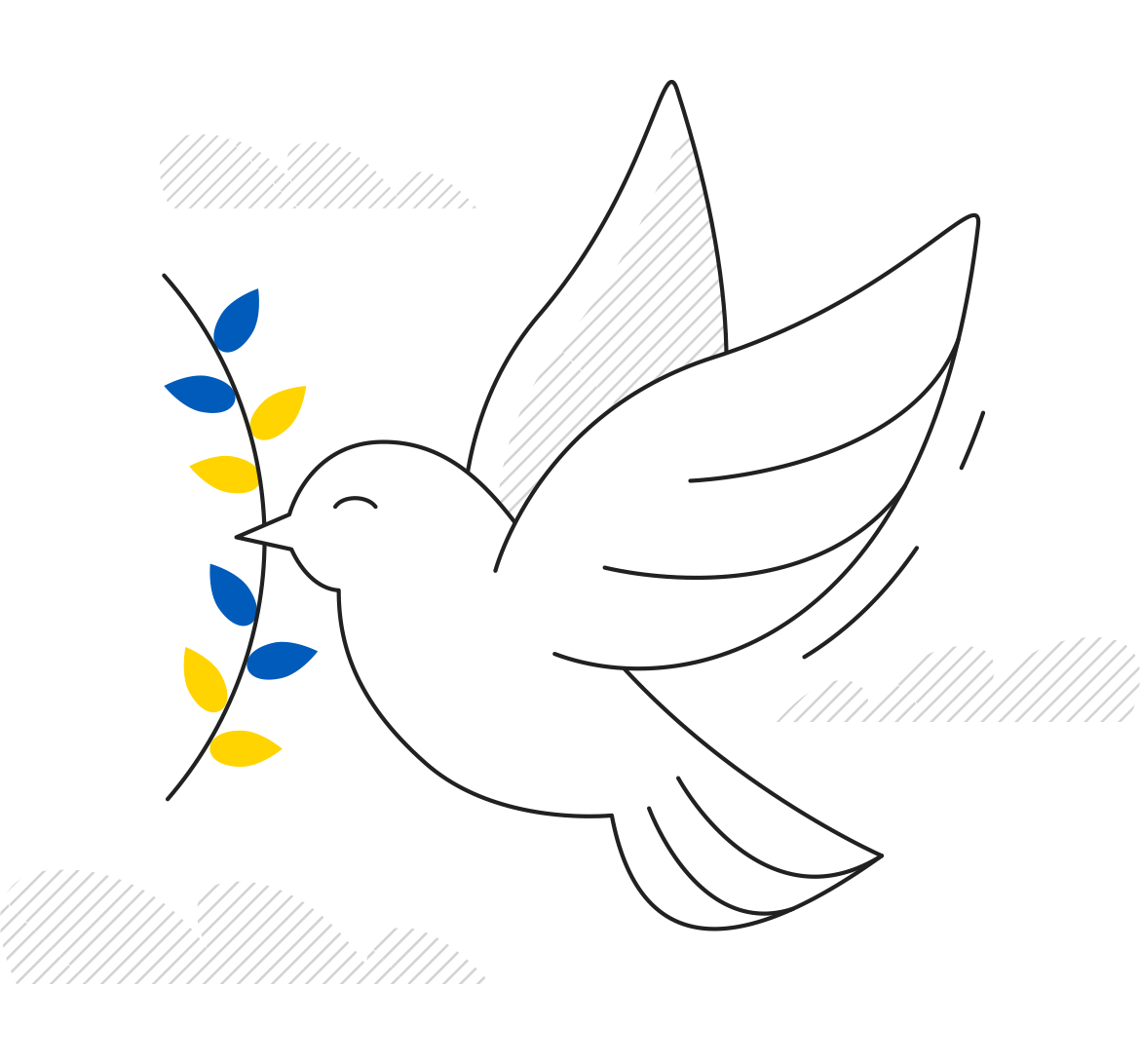 See how else you can help
Where to seek legal assistance?
Many Ukrainian people need legal assistance. It is especially important that they are granted refugee status and applicable visas. Please see the current guide on granting visas for citizens of Ukraine at the UK's Home Office website.
What to watch out for and what not to do?
Don't panic.
Don't share online pictures of military columns or reinforcement convoys.
Don't overbuy fuel at gas stations. Don't get vulnerable to Russian propaganda.
Don't enter suspicious links - they may be an attempt to attack your computer or phone.
Don't launch DDoS attacks on Russian websites. Russia has blocked itself from such attacks - you're only overloading the network.
Watch out for fake news and do not spread unverified information. There is also an ongoing information war.
Don't support organizations you are not sure will spend their funds in the best way.
How to talk about the attack on Ukraine?
Remember that words are important and they can hurt too. Don't use euphemisms and call things as they are.
When you talk to Ukrainian people:
Say "war," not "conflict."
Say "occupiers," not "separatists."
How can your company help Ukraine?
You may support Ukraine by cutting off Russia's access to money transfers and disabling the services its citizens have been using. By doing so, you'll increase discontent in Russian society, which could intensify pressure to end the military action.
What else you can do:
Grant paid leave to employees who want to help those in need.
Organize company collections (of money and physical products).
Encourage contractors to implement sanctions against Russian entities.
and cashback!
It's a great opportunity to save a little bit of money while you're shopping, but in many cases it takes ages to get anything out of it. We gave it a thought and made cashback way more friendly. With the ZEN app, you receive your money instantly. Up to 15% of what you spend will be safe and sound on your account right after your ZEN Mastercard® checkout.