Choose account type
Payment gateway with banking account
All you need to sell products online, including a payment gateway with the lowest fees on the market and a multicurrency banking account.
Try it for free
Business banking account
Best choice to manage your company's finances, including money transfers, currency exchange, ZEN Mastercard®, and many more.
Try it for free
We DO care. Seriously.
You paid with your ZEN Mastercard® and something went wrong? The merchant refused to help you or someone scammed you?
Just let us know, and then relax. We'll sort it out as soon as possible.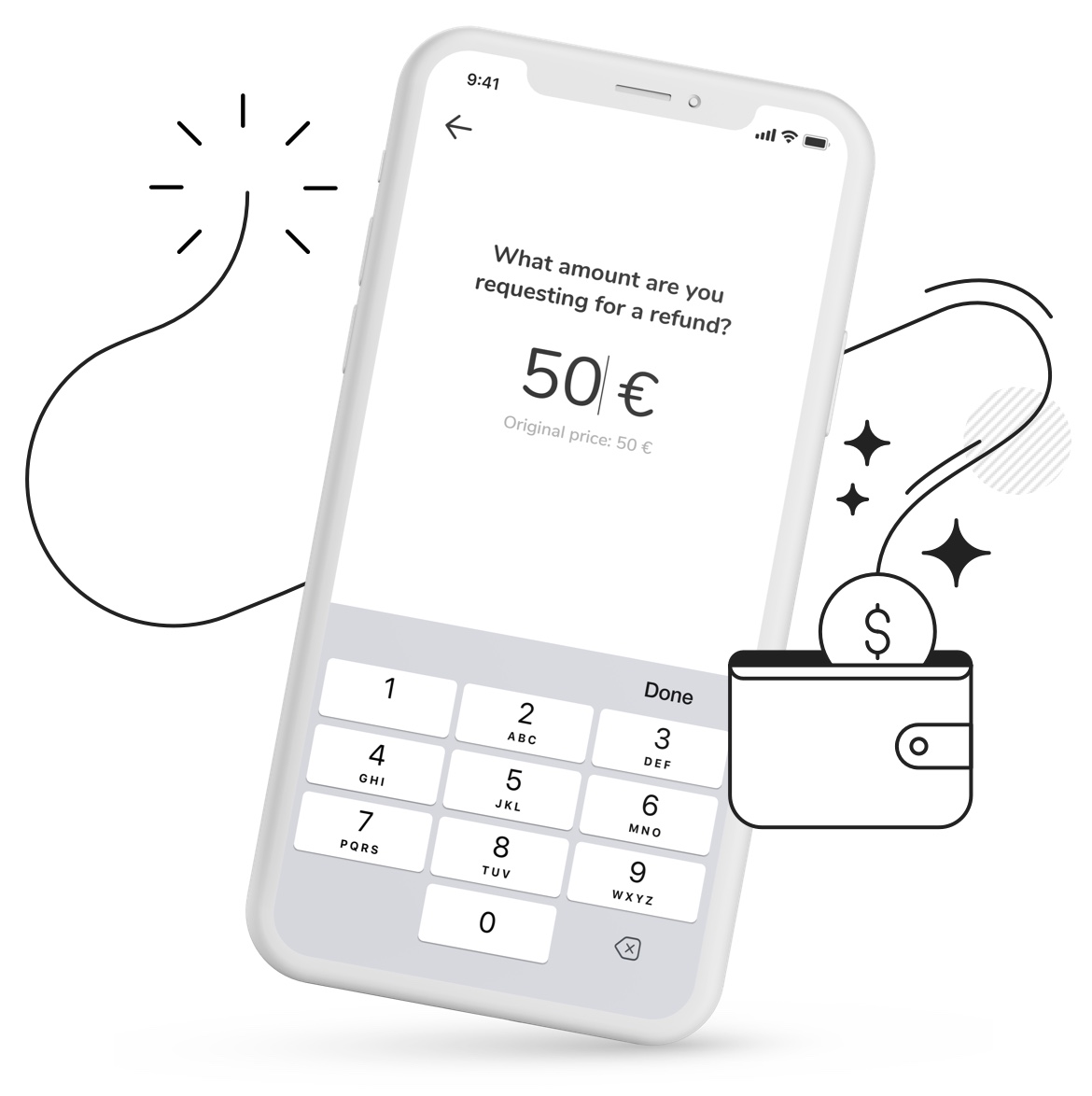 Simple steps. Big relief.
Want to get your money back? It's never been easier. Just select the transaction in your transaction history and click Get Refund. Then describe your problem and attach any necessary documentation.

We'll take care of it right away and keep you updated at every step.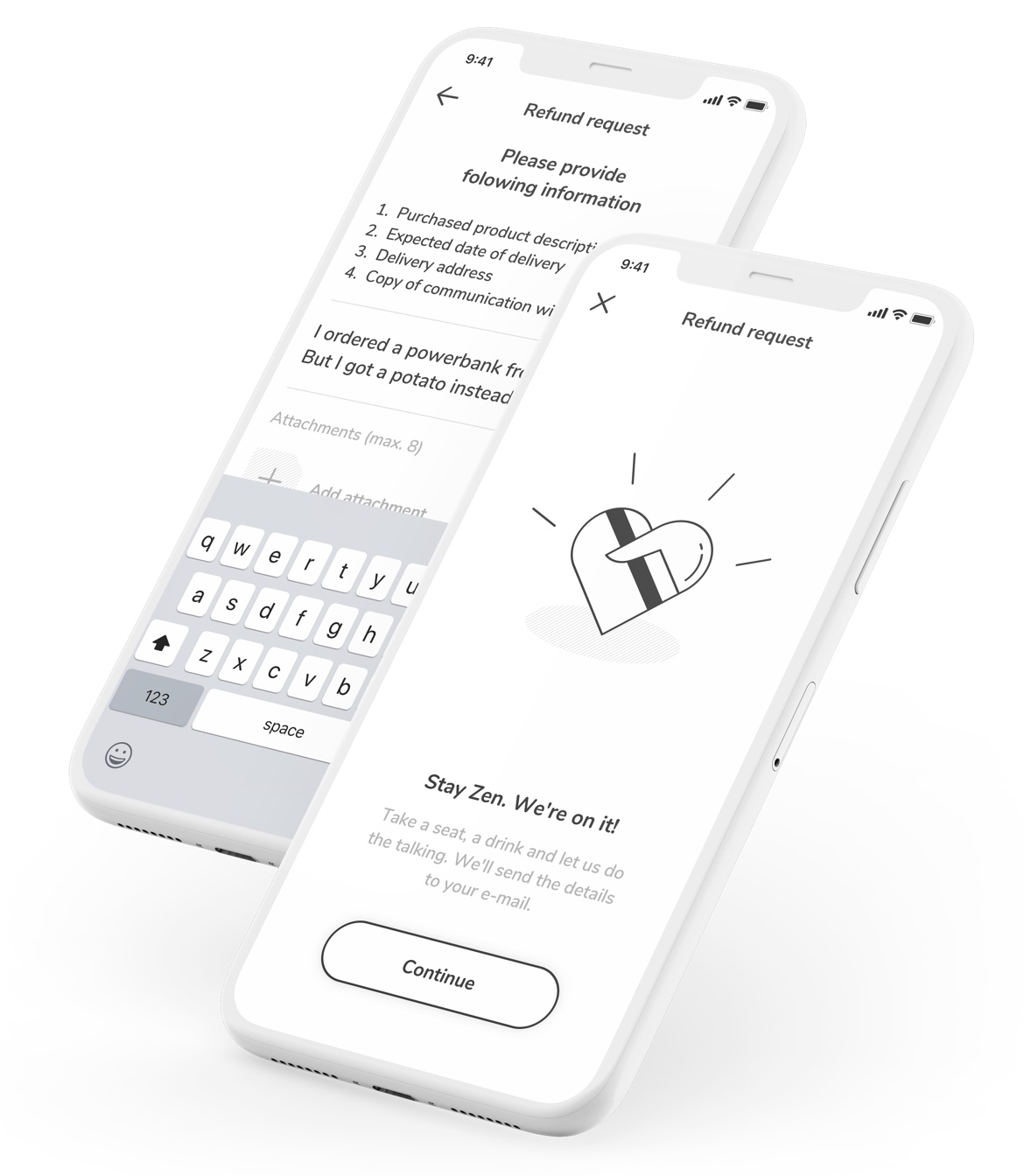 ZEN shopping Mastercard®
To be 100% sure that your company's purchases are protected, remember to always use your ZEN Mastercard®.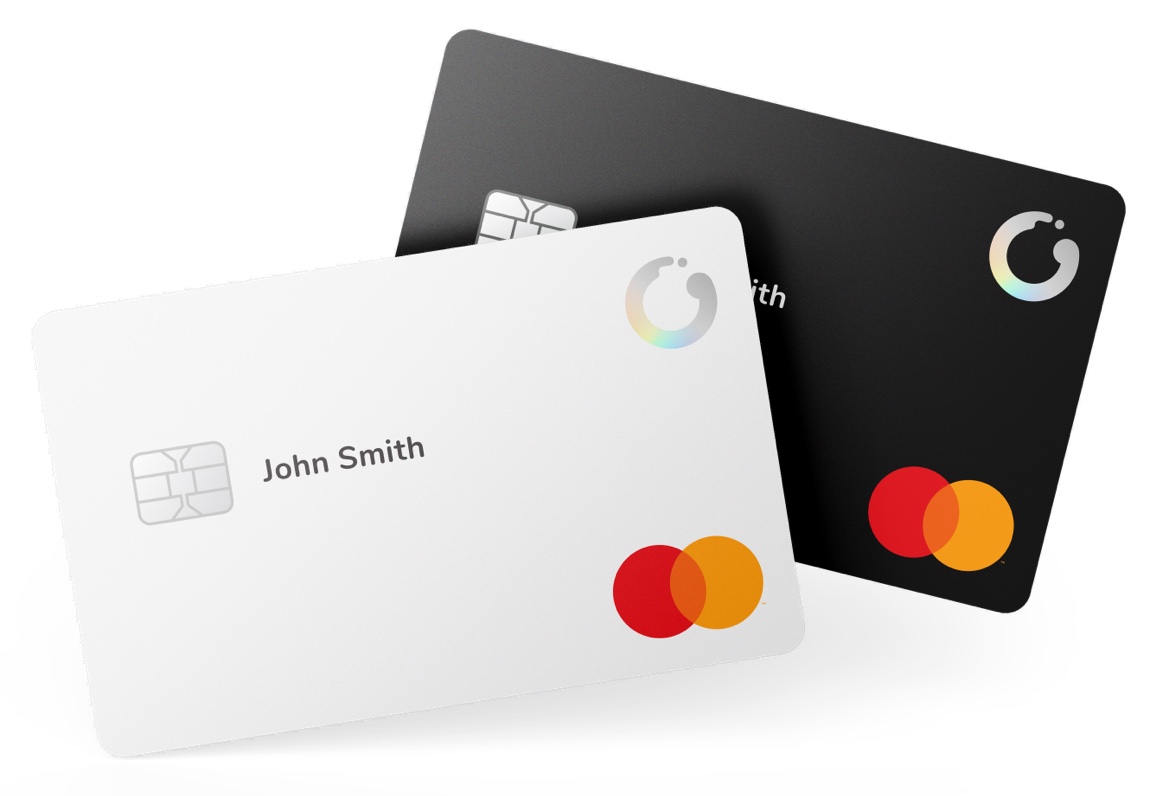 How it Works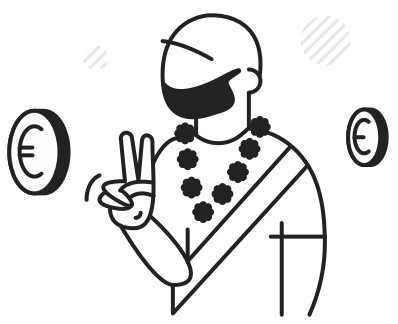 John ordered a €50 powerbank from an online marketplace. He got a potato instead. After reporting the transaction to Zen, he gets his money back to his account.