blog
E-commerce
eCommerce startups costs and issues
February 25, 2022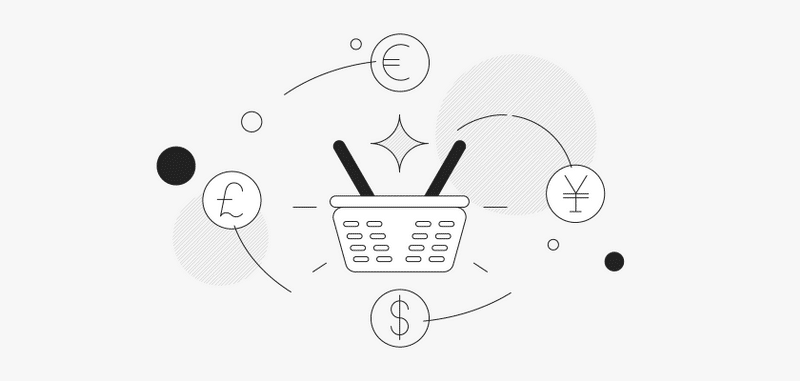 The costs could vary from thousands of dollars and even reach up to millions, depending on the platform and requirements. Depending on how simple or complex the platform would be, the costs can differ significantly for similar functionalities
Successful eStore
E-stores are among the most successful business ventures. This is becausewe're living in the era of digital expansion, where almost everything can bedone over the web. According to the newest data, e-commerce is a growing fieldin the B2C/B2B sector, where the value of transactions in 2020 alone exceededthe amount of $ 25.6 trillion. The coronavirus crisis hasaccelerated the uptake of digital solutions, tools and services, but theoverall impact on the value of e-commerce in 2022 is still hard to predict,"said Shamika Sirimanne, UNCTAD's director of technology and logistics. Onlinesales from retailers are also growing rapidly. The ease of its establishmentmakes it a business recommended to a wide group of people. However, noteveryone is aware of how much an online store really costs. What's more, theexpenses incurred will depend on what solutions you choose at the verybeginning.
Start-up costs
The costs could vary from thousands of dollars and even reach up to millions,depending on the platform and requirements. Depending on how simple or complexthe platform would be, the costs can differ significantly for similarfunctionalities. Here are some basic types of platforms to start with:
solutions     specifically for the e-commerce industry (e.g. Magento).
extensions     for CMS systems (eg WooCommerce for WordPress).
software     as a "SaaS" service (eg Shopify).
If you don't want outside help and are interested in lower costs, some SaaSplatforms start at around $100/month. They are good enough to a certain point,but after some time there will probably be a need to scale the store orimplement special functions. In this case, the SaaS model has limitedcapabilities that may not be good enough.
Alternative modules
Although ready solutions are to some extent an advantage, they can become aproblem later – it is difficult to stand out among other stores when you useready-made modules that are also available to others. Fortunately, there aremore flexible solutions that do not have to be associated with high costs. Forexample, Drupal and Magento are free open-source platforms that give a lot offreedom in operation. However, using them requires advanced technical skills ora team of programmers but if you want a more personalized solution, theseplatforms are more than recommended.
E-commerce design
How will your e-commerce store look like? This is very important becauselow quality can scare customers away. If your business is a large brand, thenthe quality of your site should reflect it. Another important element is theadaptation of the site's appearance to mobile devices, which now play a hugerole in online sales. The cheap solution is to buy a ready template. This meansthat the design is already done, and you can just add a logo to it andcustomize the colours. It may not the best idea for larger e-commerce projects,but it may work if you're a bit stingy in budget.
Hosting & domain
Choosing the right hosting is very important because its quality willlargely determine the store's security and performance. As for Internetdomains, most suppliers allow you to buy them quite cheap for the first year.When you want to buy an existing domain with a good history and a name thatmatches the industry, prices at auctions can reach up to several thousanddollars or even more.
Marketing
Even the best and nicest stores won't bring much profit if nobody can findthem. There are many ways to bring traffic to a website, including socialmedia, SEO, and email marketing. It should include product descriptions,content for individual subpages and articles for a possible store blog.
Challenges
Not that long ago, you could sell almost anything and make an insane amountof money.  Competition was minor, technology wasn't as affordable asit is now and access to products was very limited as well. Nowadays, thesituation has changed quite drastically. The high-league players like Amazon oreBay are the biggest competitors for pretty much everyone.
Taking that into consideration, the most important challenge would be to choosethe right product to sell. It has to be unique to break through walls andget noticed by potential customers. Another thing is to choose and attractthe right target group. The customer can get easily distracted by socialmedia and you should build a relation with them so they choose to shopwith you again.
Remember toavoid:
Bad     e-commerce solutions, not well integrated payment providers
Too     many processes, systems to manage – it may hurt growth and reduce productivity
Very     high system costs and difficulties in usage
Limited     visibility over the web (socials, poor marketing)
Finally, remember that nobody likes to fill out paperwork – there is nodoubt about that. We usually watch products on a mobile, because ads areusually chased there. In turn, transferring the purchase decision itself via alaptop reduces the chance of conversion. The easier the payment process forthe order, the greater the chance that the user will finalize it. It's proventhat the likelihood of abandoning the basket increases when the store does notprovide different payment options.
Not a big deal?
Running an e-commerce site requires a lot of work from its owner to improveits efficiency. Above are just some of the e-commerce challenges that youshould have before your eyes if you want to scale your online business. All ofthem emphasize new technologies and service processes. What connects them isthat they focus on the client and his increasingly excessive needs. It is alsoworth remembering that while planning your own strategy – put emphasize onregular tracking of competition and the market possibilities.
‍